The "green area" contains all free offers of Grappt...►
~~Green Field is your start to all security levels and contains Deceased research, helpful Downloads of documents and apps and our Messenger to communicate with your personal Contacts.
On Registration you may choose an Alias without any restrictions. This pseudonym will be your further name in the Community of Grappt.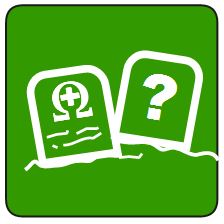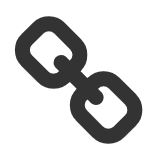 Genealogie / Free search for deceased / Enter graves and deceased ...►
Look for deceased friends, family relatives or Idols, their legacy or the place of their tomb (GPS-coordinates, display on map) and get information about, as far as the concerned is already listed in the Grappt – Database and the deceased did not deny publishing his details when he was alife. (For Research there is no registration recommended!)
Tombs and their photos including GPS-coordinates (They are ectracted out of any photo with GPS-trak automatically) and the basic data of the deceased can be entered and completed by any registered user without a charge. (coming soon: Our Gr-app-t Mobile App will connect data directly from graveyard via Smartphone.) Entering and completing Data recommends users Registration, to avoid "entering just for fun". As first Entry-Maker, you will be the Maintainer to this person and you can complete the personal details and will also be asked to check and release, if other users of the Grappt Data would like to supplement data about the person. You can at anytime set up a Memorial Page for the deceased person and will be also asked, before another user is able to create a Memorial Page for the deceased or you decide to transfer the maintainership to the other user.
In Entered Persons and Favourit Deceased, Memorial Pages can be stored and displayed by "click" .
Our instant Messager works without posting advertisement.

Therefore Grappt is not inerested in your personal data to sell it to anyone. Our Communication platform is to be created only by you on Smartphone or PC. No advertisement, no bothersome requests to be someones friend but nevertheless free for posting chats to your contacts and communication groups. As of Code Blue "Blue Cloud" it´s possible to attach pictures audio and video data.
In our shop you can buy Grapps, the currency to book our features and also buy needful things to use the benefits of Grappt in your individual way. Offers that show no Grappt QR-Code, can be used apart from the features of Grappt, for example to:
Find links for documents and Apps. Concerning emergency or death, vehicles data or our favourite QR-Code-reader
sudden death, what to take care about? (Checklist)
Patient disposal
Care disposal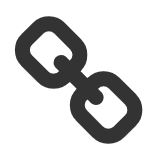 Cooperation-Partners (Companies, Organisations, Societies...) ►
-Find contact to Companies, Societies or Organisations, which support our projekt.
Research regionally or internationally by PO-code or city, line of business or name ...
-Even get help if a related person dies. Addresses of moticians, psychological succour,...All that can help you to manage the extraordinary situation of sudden death (Notaries, undertakers, adresses of local print media, print offices, ...)
Your data is not transferred! It´s only a database of trusted companies for YOU to select from.
Join your Grappt-Cooperation-Partner-Site here: