In My Grappt, data is invisible, until you have been logged in on your higest booked security level ... ►
In My Grappt you can enter and control all your own personal data. Also, other assigned persons as well as other persons with assigned rights are visible at a glance.Here, your Grapps account and the overview of your bookings are retrievable.
You see information in "My Grappt", only if you are registered in at your highest booked, logging-in level..
A change to your commitments are allowed only however at the highest security level. Thereby, hacking your grappt account is virtually impossible...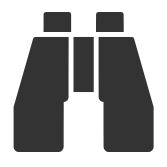 Contact Overview/Rights to Awards

►
The ultimate overview of all persons with whom you have contact with in Grappt. All people whom you have assigned, and all others who have assigned rights and roles, in this setting, can be clearly and immediately identified. Any change can be made (arranged) directly in the Overview, provided you stay in your highest booked security level. Also, you can confirm requested rights, or see at a glance those who have been awarded rights by you.

Account Security... ►
Edit the security of your Grappt-Account basically on your personally requirement specifications. From simply password up to hack-resistant
anything is possible. It´s up to you to decide....

Personal Settings

►
The simple control of all your data, from address to choice of communication in which media you use, for the high security areas. Never lose your orientation. Just look on whichever media you communicate with Grappt, or change this according to your preference. Determine specifically, and always update, which rights you have passed on to others. A manipulation of any of your log-in data is after booking the higher security Area is virtually excluded, because clearly deposited information can be changed only in the highest booked Security Level...and only you know, which security level that is!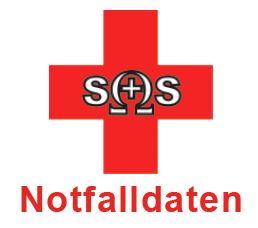 My Emergency Data

►
Your Emergency dates will be adjusted and accordingly updated, regardless in which area of Grappt they are altered. You give your data in and decide, via touch of a button, which information on which Grappt-Pages shall be synchronised. You can release and also transmit your Emergency Information to "foreign" Qr-Plaques(Badges)?, if you, for example, borrow the car from friendship circles and your Emergency - Information shall hang on their car key.

My contact Data

►
Automatic synchronisation of telephone numbers and addresses, as soon as your own Personal Settings change, when you have enabled the right of Contact Details Takeover for others, outdated contact details will never again lose time in distress, where every second counts. You decide which details to whom are given out.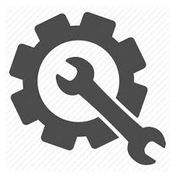 System Comfort Set-Up

►
All important settings for an inividual display of your Grappt. You define after which time you are automatically logged out of a security area, if no input is made, or messages about which you want to be informed.Later too: Settings about your rights and Veto Quorum, border settings, country settings requirements, Advertising, size of display, reading out functions etc.
Später auch: Einstellungen zu Ihren Rechte und Veto-Quoren, Ländereinstellung vorgaben Anzeigegröße Vorlesefunktion etc.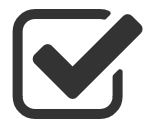 Bookings ►
Always keep an overview on which areas and features you have booked and how much remaining term there is. You can book new areas and features or deactivate or activate the automatic prolongment of the booking time. You always see which booking value there is for the remaining length of time of a function. If the function appeals to you, simply extend it for displayed amount.

Grapps

History

►
Find out your current Grapps account balance and keep an overview over your account movements. The History display of your Grapps account is only possible in your highest booked level of security. The account balance is displayed at all log-in levels. Grapps-purchases in the Shop is possible at all times.